'Our young people are our future. Building stories in our young people, connecting to country, family and community is how we build their future. Our young people need to be strong in two worlds – culture, language and education go hand in hand.' Kimberley Aboriginal Law and Cultural Centre.
Introduction
Aboriginal and Torres Strait Islander people's strong connection to family, land and culture forms the foundation for social, economic, and individual wellbeing. This is integral to efforts to close the gap.
As Australians, we can all be proud to be the home of the oldest continuous civilisation on earth, extending back over 65,000 years.
Aboriginal and Torres Strait Islander cultures are of value to our community, across levels of government, businesses and the non-profit sector. These are a critical part of our national identity.
Many Australians demonstrate their commitment to celebrating and valuing Indigenous Australians' culture through participating and celebrating in NAIDOC Week and National Reconciliation Week, and through Reconciliation Action Plans. These plans are a commitment to reconciliation and recognition of Aboriginal and Torres Strait Islander people.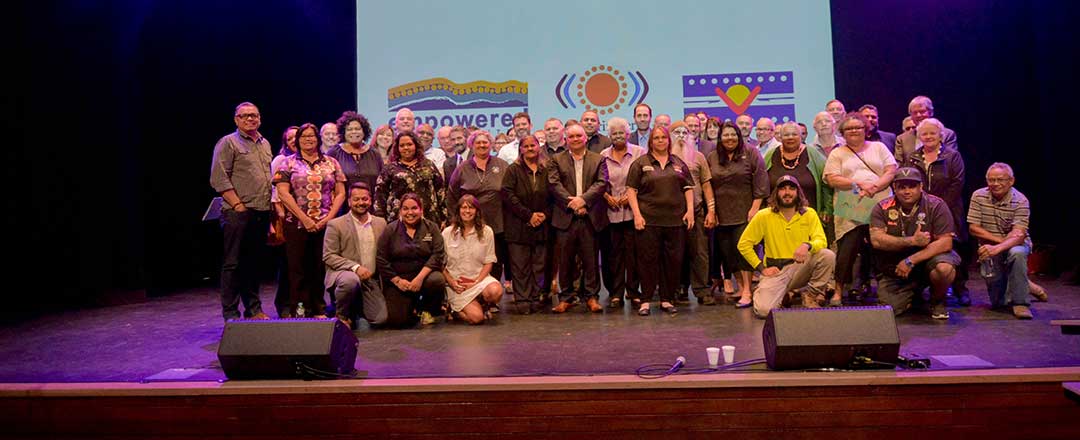 Ngarrindjeri community celebrated the launch of the newest Empowered Communities region – Ngarrindjeri in South Australia – at Murray Bridge on 30 October 2018. The event included local community leaders and members, leaders from other Empowered Communities regions and other guests, and was a great success. This region is the first new Empowered Communities site to be announced since the establishment of this Indigenous-led initiative, and followed the endorsement by the Empowered Communities national leadership group and Government.
Supporting Indigenous Cultures
The Australian Government works with state and territory governments to improve respect and appreciation for Aboriginal and Torres Strait Islander culture, and support cultural identity for Aboriginal and Torres Strait Islander people and social cohesion for all Australians.
Over the coming year, the Australian Government, through the Council of Australian Governments (COAG), has committed to working with Indigenous Australians and state and territory governments to form a partnership. This partnership will focus on Closing the Gap and is one way to make sure government policies and service delivery is informed by Indigenous Australians.
A key aspect of this respect and appreciation is engaging with Aboriginal and Torres Strait Islander people to inform the development and delivery of services and programs. For the Australian Government, this occurs at every level including:
At the local level, the Department of the Prime Minister and Cabinet's Regional Network works alongside local Aboriginal and Torres Strait Islander Australians, organisations and communities across Australia to develop local solutions. The Regional Network has more than 500 staff, 37% of whom identify as Indigenous, located in more than 70 locations across urban, regional and remote Australia. The Department currently funds 627 Indigenous organisations a total of $2.34 billion as at January 2019. Examples of working with local Indigenous organisations and communities across Australia are outlined in each chapter under 'Local Solutions.'
At the regional level, the Commonwealth has an ongoing commitment to foster local Indigenous leadership and regional governance structures to achieve better outcomes. In Empowered Communities (EC) regions, partnerships with governments and joint decision making processes are being expanded, with local communities increasingly able to guide funding decisions and strategies to address critical issues impacting their lives.

Building on learnings from the Inner Sydney approach, further regions have now successfully tested their own joint decision making arrangements, providing advice from local community and leaders to the government decision maker about priorities and funding.
During 2018, the Empowered Communities 'partnership table' process resulted in brokering cross-government collaboration on a significant early childhood learning project in the Inner Sydney EC region.
Following endorsement by the EC leaders from all regions and the Australian Government, a new Empowered Communities region, Ngarrindjeri in South Australia, was officially launched in October 2018, as the eighth active EC site.
In the Cape York region, building on Empowered Communities, leaders have progressed work on a comprehensive proposal called Pama Futures, which aims to close the gap in the region by focusing on the priorities of empowerment, land and economic development. The foundation of Pama Futures is community and sub-regional governance developed by local people, so that local decisions can inform regional priorities. The government has worked in close partnership with Cape York leaders to support the development of their agenda, including through the region's first joint decision making process.

At the national level, partnerships are in place to support a whole of Government approach to policy development and programs for Aboriginal and Torres Strait Islander people. In practice this means that Ministers and their departments are working with Indigenous peak bodies and communities. Examples of this include:

The Government continues to work in partnership with the National Congress of Australia's First Peoples and the Redfern Statement Alliance through the National Engagement Project to identify need and gaps in service delivery and develop practical solutions in response.
The Prime Minister's Indigenous Advisory Council plays a key role in ensuring that the Government has heard and listened to Indigenous Australians in the development of policies and programs. The Council Co-Chairs meet with the Indigenous Policy Committee (IPC), where they directly provide advice to the Prime Minister and Ministers. The IPC provides a way for Ministers, departments and agencies to work closely with each other to ensure programs and services are as effective as possible. It is chaired by the Prime Minister and is attended by Ministers whose portfolio responsibilities directly impact the lives of Aboriginal and Torres Strait Islander Australians.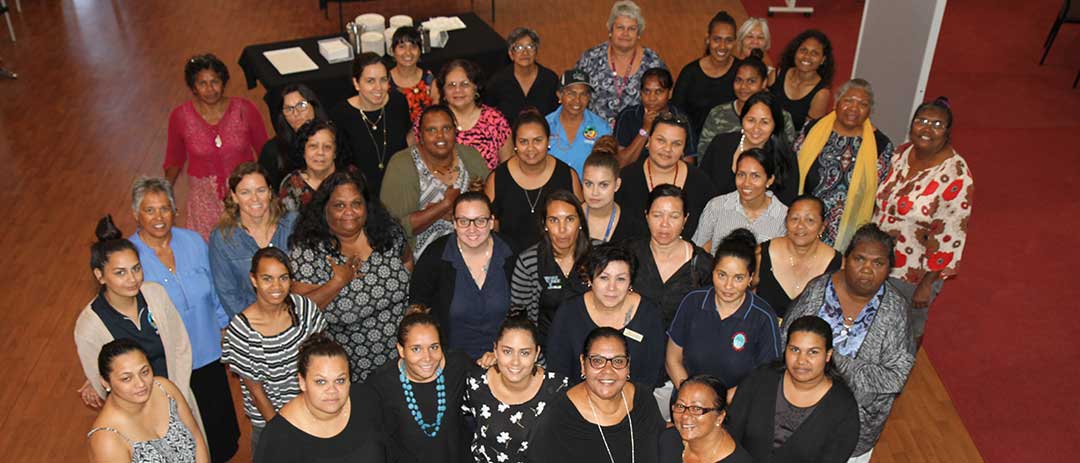 Participants from the Broome consultations of the Wiyi Yani U Thangani (Women's Voices) project, led by Aboriginal and Torres Strait Islander Social Justice Commissioner, June Oscar. The project works within a strength based, and human rights framework, focussed on community led solutions and Indigenous participation. It aims to unite government, policy and law makers with the voices and lived experience of women and girls on the ground to guide better decision-making based on national and international human rights obligations.
Translating Policy into Action
The Australian Government is working with state and territory governments to support Aboriginal and Torres Strait Islander peoples and communities to protect, preserve and celebrate cultures.
Australian Government investment includes support for:
Ensuring culturally appropriate engagement. All Indigenous individuals and communities should be able to have their voices heard. The Wiyi Yani U Thangani (Women's Voices) project, led by the Aboriginal and Torres Strait Islander Social Justice Commissioner, June Oscar AO heard directly from around 2,300 Aboriginal and Torres Strait Islander women and girls across 50 communities in 2018 on the issues and challenges that matter to them. The Australian Government provided $1.25 million to the project and continues to work closely with the Australian Human Rights Commission to respond to the recommendations and actions identified by communities.
Keeping languages alive. Language is inextricably linked to land, culture, spirituality and ancestry, and is a core component of social and emotional wellbeing. The United Nations has proclaimed 2019 a year to highlight the critical situation faced by the world's Indigenous languages. Given Australia's complex and diverse language landscape we are actively participating in the International Year of Indigenous Languages (IYIL2019), including co-chairing the International (UNESCO) Steering Committee for organising IYIL2019. Today, only 120 of the estimated 250 original Indigenous Australian language groups are still spoken to some degree. The Australian Government invests over $20 million annually into supporting Aboriginal and Torres Strait Islander peoples to express, preserve and maintain their cultures through languages and arts. In addition, $10 million is being provided over four years for community-led initiatives to protect, preserve and celebrate Indigenous languages; and $6 million each year in interpreting services.
Providing professional opportunities for Aboriginal and Torres Strait Islander artists. Australian Indigenous visual art is internationally recognised and sought after for its quality, innovation and cultural richness. The Australian Government invests $20 million each year to support around 80 Indigenous-owned art centres, art fairs and regional hubs, which provide professional opportunities for around 7,000 Indigenous artists and 300 Indigenous arts workers.
Contributing to healing and reconciliation. The Australian Government supports the unconditional return of Aboriginal and Torres Strait Islander ancestral remains from overseas collections and private holders and the safe return of Indigenous ancestral remains and secret sacred objects held in major Australian museums to their communities of origin. In 2018, eight ancestors were repatriated from two collecting institutions in Sweden. To date over 1,480 Australian Indigenous ancestors have been repatriated from overseas and over 2,500 ancestral remains and over 2,200 secret sacred objects have been returned to the custodianship of their community of origin.
Supporting the Indigenous broadcasting and media sector. Indigenous media is vital to deliver locally relevant, culturally appropriate programing, often in language. This ensures communities have access to local and national news, music and cultural content across a network of 120 Indigenous radio and television broadcasting services across remote, regional and urban Australia. Approximately $21.1 million is provided every year to the Indigenous broadcasting and media sector.
Supporting Indigenous leaders at home and on the world stage. Promoting the expertise of our Australian Indigenous artists, advocates, entrepreneurs and culture-makers here and overseas enables us to connect and share this cultural expertise with the world. In 2018, the Australian Government supported visits by leading Indigenous Australian women achieving excellence in their fields, across 18 countries in the Indo-Pacific, Africa and North America.
Looking after Country. Being on country is intrinsically linked to the social, cultural, economic, and physical and emotional wellbeing of Indigenous people. As of late 2018, Indigenous people have interest in land in approximately 51% of Australia, and around a further 15% is under native title claim. The Australian Government supports Indigenous rangers and traditional owners (including native title holders) to combine traditional and western knowledge to protect and manage their land, seawater and culture. In addition, the Government is working to more effectively support native titleholders, traditional owners and their communities to maximise social, cultural and economic development opportunities.
Supporting cultural festivals. The Government sees cultural festivals, including cultural exchange camps and programs, culture centres and hubs, heritage trails and the preservation and archiving of community collections as integral to celebrating Indigenous culture. One of the most significant events is the annual Garma Festival. Organised by the Yothu Yindi Foundation, Garma has been instrumental in leading national conversations and debates about the rights, interests and cultural recognition of Aboriginal and Torres Strait Islander people for 20 years. The Australian Government also invests around $1.4 million each year in community grants to celebrate NAIDOC Week. In 2018, NAIDOC Week celebrations honoured Aboriginal and Torres Strait Islander women for their achievements and commitment to drive positive change.
Investing in cultural capability and competency. Effective policies and programs depend on a capacity to work with, and understand Aboriginal and Torres Strait Islander perspectives. The Government provides a wide range of training and development opportunities for Commonwealth employees, and in addition, the public sector supports secondments to Aboriginal and Torres Strait Islander partner organisations under the Jawun program. As part of the Cook 250 commemorations, Aboriginal and Torres Strait Islander cultural heritage workers from regional areas will have opportunities to participate in professional capacity building activities at the National Museum of Australia.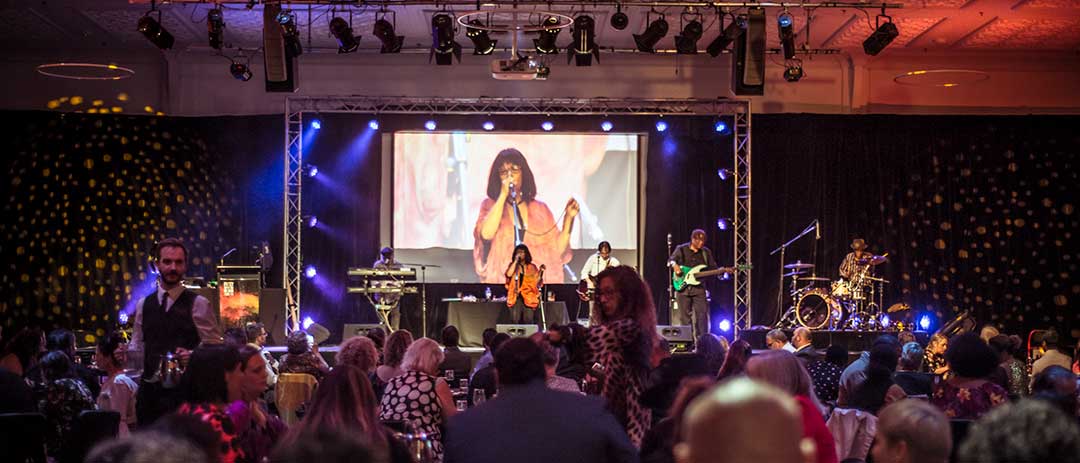 First Nations Media Australia is the national peak body for First Nations not-for-profit broadcasting, media and communications. In November 2018, First Nations Media launched indigiTUBE, a digital custodian for First Nations song, dance, language and lore. Here, Marlene Cummins entertains the crowd at the official launch.
What are the areas for further development?
The Australian Government will continue to work across agencies, with state and territory governments, Aboriginal and Torres Strait Islander Australians and their representatives, and other stakeholders to:
Continue to support and promote Indigenous leadership at home and overseas, including through continued investment in the Atlantic Fellows for Social Equity program, which aims to build a generation of people who work together as a collective and distributed network of change makers to improve the wellbeing of communities, especially Indigenous communities, and make society more healthy, inclusive, and fair.
Create opportunities for all Australians to understand and appreciate Aboriginal and Torres Strait Islander culture, including through the IYIL2019, NAIDOC and National Reconciliation Weeks.
Support reconciliation through a continuing commitment to recognising Aboriginal and Torres Strait Islander Australians in the Constitution.
Local solutions
In the Flinders Ranges, the twentieth anniversary of the first Indigenous Protected Area in Australia, Nantawarrina, was celebrated in the small community of Nepabunna, SA.
Indigenous Protected Areas (IPAs) empower Aboriginal and Torres Strait Islander people to manage their country in accordance with their priorities and to develop and strengthen their governance and management capacity.
IPAs provide economic development opportunities for Aboriginal and Torres Strait Islander people, such as employment (of rangers), tourism, research and infrastructure projects.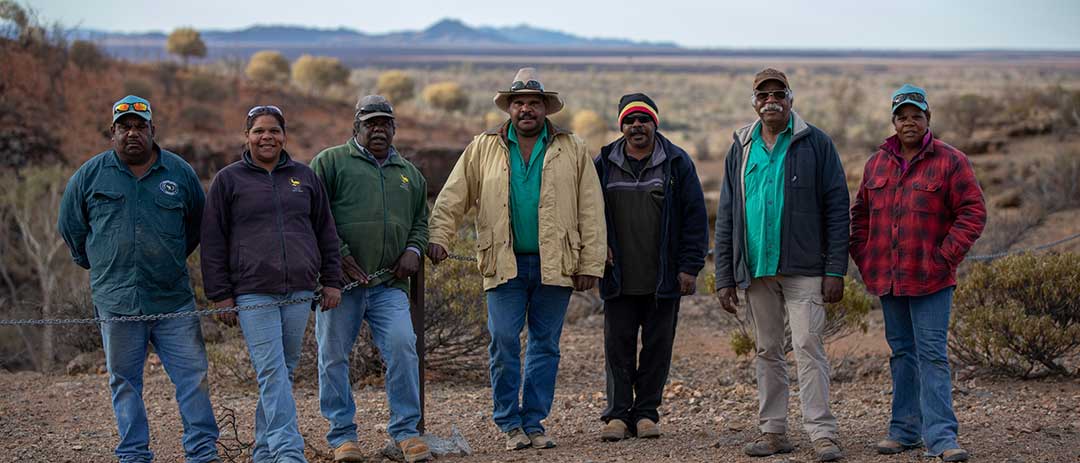 Nantawarrina Rangers (left to right) Bruce Wilton, Joelwyn Johnson, Thomas Wilton, Cameron Johnson, Daniel Johnson, Ian Johnson and Julette Johnson.
Playing in the Four Winds Didgeridoo Orchestra at the opening ceremony of the 2018 Commonwealth Games was both daunting and an honour for two young Aboriginal men, Keane Ryan and Mathew Ederer, boarding students at Mount St Bernard College in North Queensland.
Both Keane and Mathew are self-taught and have been playing the didgeridoo since Year 9. They are now the 'elder statesmen' of a group of about ten students including didge players, drummers, guitarists and some solo singers.
'It has made us feel special that we can use our talent to promote our culture through music and dance,' Keane said. 'And we enjoy it too.'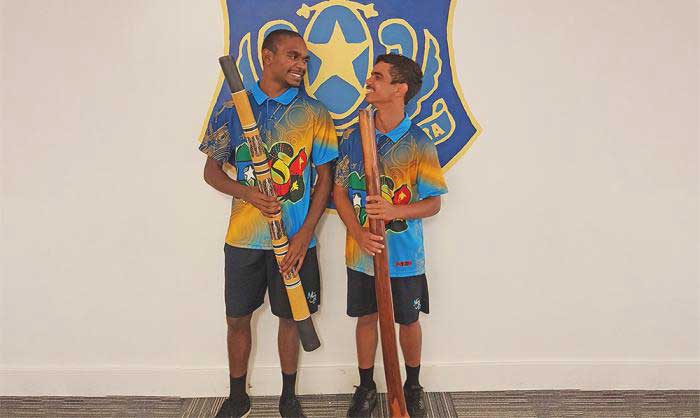 Keane Ryan and Mathew Ederer of the Four Winds Didgeridoo Orchestra.